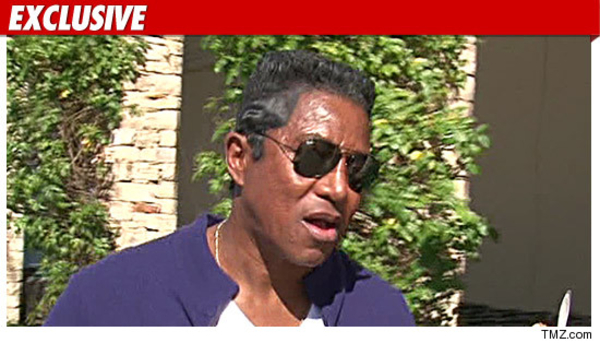 TMZ has learned ... Jermaine Jackson filed a police report claiming someone stole more than $150,000 in jewelry, furs, and clothes ... just one week after he went to court claiming he couldn't afford to pay child support.
Law enforcement sources tell us Jackson and his wife, Halina Rashid, claim in the report -- filed with the L.A. County Sheriff's Department -- someone took a Louis Vuitton bag containing the treasure trove from their Calabasas home back in September.
The home -- which Jermaine rents -- is in the same gated community Katherine Jackson is temporarily living in while her Encino home undergoes extensive renovation.
We're told Jermaine claimed the bag contained some ultra-expensive watches, among other pricey items. Our law enforcement sources say the case is under investigation ... but so far no suspects.
A week after Jackson filed the police report, he filed docs in his child support case -- claiming he couldn't afford the $3,000/month for his kids, Jaafar and Jermajesty. He'd like the payment reduced to $215 a month.
It doesn't take a mathematician to figure this one out.
Jermaine Jackson owes so much in back child support his driver's license has been confiscated, and he's not getting it back until he antes up around $100,000.
TMZ has obtained court documents showing Jermaine owes $91,921.55 in child support for Jaafar and Jermajesty. $3,000 a month really adds up.
The docs, filed by the L.A. County Child Support Services Dept., suggest Jermaine hasn't been very forthcoming on his income stream. According to Child Support Services ... Jermaine claims his monthly income is $1,448 per month, but never filed the proper paperwork to support it.
The Department doesn't want to give Jermaine his driver's license back until he pays in full. We could not reach Jermaine for comment.
Pretty interesting ... Jermaine's baby mama, Alejandra, has just been kicked out of the Jackson family homestead in Encino and she's none too pleased.
Will Alejandra seek revenge?
Stay tuned!
For more info:http://www.tmz.com/2010/12/19/jermaine-jackson-halim-rashid-luggage-stolen-jewelry-furs-clothing-child-support-jaafar-jermajesty/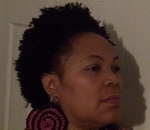 Posted By: anita moore
Monday, December 20th 2010 at 11:25AM
You can also
click here to view all posts by this author...