This Year, Night Catches Unstoppable Colored Girls Faster. The upcoming holiday motion picture season brings forth a nice mix of some of our favorite Black artists in a variety of films with appeal for both your cerebral and visceral natures.
In theater one, Denzel's back in a taut thriller, while Janet Jackson, Loretta Devine and Phylicia Rashad headline Tyler Perry's version of a beloved Broadway classic in theater two. Dwayne Johnson, the actor formerly known as "The Rock", switches out of comedy mode for a minute to go blasting his way through a hot action flick in theater three. Meanwhile, in theater four, Anthony Mackie and Kerry Washington's holiday vehicle is sure to be on everyone's short list for recognition during the upcoming awards season.
In Faster, "Driver"—played by Dwayne Johnson—after 10 years in prison, is out to avenge the murder of his brother during the botched bank robbery that led to his imprisonment. Now a free man with a deadly to-do list in hand, he's finally on his mission, but with two men on his trail—a veteran cop, just days from retirement, and a young egocentric hitman with a flair for the art of killing. Yes, you can rightly assume a whole lot of gunfire and explosions ensue.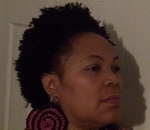 Posted By: anita moore
Wednesday, December 22nd 2010 at 10:10PM
You can also
click here to view all posts by this author...