Iraqi Christians Mark Somber Christmas in Baghdad
BAGHDAD – Iraqi Christians celebrated Christmas Mass on Saturday in a Baghdad church that was the scene of a brutal al-Qaida assault, facing stark symbols of the price of faith: photos of dead parishioners in front of the altar and, hanging from the wall, black cassocks representing two slain priests.
The Oct. 31 attack on Our Lady of Salvation Church was the deadliest ever against Christians in Iraq, killing 68 people. It and a string of bombings that followed prompted thousands of Christians to flee to Iraq's more peaceful Kurdish-run north —and renewed al-Qaida threats cast a shadow over Saturday's celebrations.
Iraqi church officials canceled many Christmas celebrations like appearances by Santa Claus or evening Mass, out of fear for their parishioners' safety after al-Qaida this week threatened more violence against them. The toned down celebrations were also a sign of respect for the suffering the community has undergone.
In the church assault, gunmen took more than 120 people hostage in a siege that ended with 68 people dead. Days later a string of bombings outside Christian homes and in Christian neighborhoods hammered home the threat.
http://news.yahoo.com/s/ap/20101225/ap_on_...
West African leaders threaten force in Ivory Coast
ABIDJAN, Ivory Coast – West African leaders said they would use "legitimate force" to remove Laurent Gbagbo from power in Ivory Coast if he does not agree to step down peacefully, a call that comes amid rising fears of violence.
At least 173 deaths have been confirmed in violence over the presidential vote, and the U.N. is warning the number could be greater since it has been unable to investigate all the allegations.
http://news.yahoo.com/s/ap/20101225/ap_on_...
Female bomber kills 45 at food center in Pakistan (3 hits)
KHAR, Pakistan – A burqa-clad female suicide bomber in Pakistan lobbed hand grenades, then detonated her explosive belt among a crowd at an aid center Saturday, killing at least 45 people in militants' latest strike against the authorities' control over the key tribal region bordering Afghanistan.
http://news.yahoo.com/s/ap/20101225/ap_on_...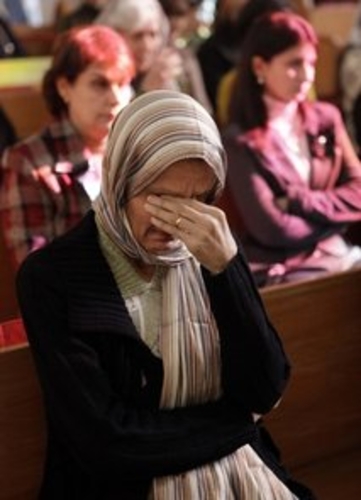 Posted By: Jen Fad
Saturday, December 25th 2010 at 12:17PM
You can also
click here to view all posts by this author...