WINNING 2011 URBAN VEHICLES OF THE YEAR GEAR UP TO CELEBRATE AT THE 15TH ANNUAL URBAN WHEEL AWARDS
Chevrolet Cruze, Jeep Grand Cherokee, and Volkswagen Jetta TDI Take Top Honors as Best in Class of 2011 Auto Lineup
Detroit, MI (BlackNews.com) -- The Emerging Diversity Education Fund (EDEF) and Decisive Media announced today the winners of its Urban Vehicle of the Year awards to be presented during the 15th Annual Urban Wheel Awards on Jan. 9, 2011 at the Sound Board inside the MotorCity Casino Hotel in Detroit, Mich. The winning companies - Chevrolet Cruze, Jeep Grand Cherokee, and Volkswagen Jetta TDI - will be honored at the annual award ceremony to be held during one of the most prestigious auto shows in the world, the North American International Auto Show (NAIAS).
The Urban Vehicle of the Year awards are presented in three categories: (1) urban car of the year, (2) urban truck of the year, and (3) urban green vehicle of the year. Editors at Decisive Auto magazine, along with a panel of 15 independent automotive journalists, selected this year's winning automobiles for being the most stylish, practical, and attainable. All winning vehicles will be featured in Decisive Auto magazine's fall issue, which is available online at
www.decisivemagazine.com
and the Apple Store.
2011 URBAN VEHICLES OF THE YEAR WINNERS
* Urban Car of the Year: The 2011 Chevrolet Cruze is being honored for its "handsome styling, an attractive interior, competent powertrains, an enjoyable driving experience, exceptional practicality, and ready affordability."
* Urban Truck of the Year: The 2011 Jeep Grand Cherokee wins for "incorporating 21st century realities into America's most iconic SUV" among other reasons.
* Urban Green Vehicle of the Year: The 2011 Volkswagen Jetta TDI beats out its competitors because of its "spacious trunk and interior, the crisp, new, unmistakably European styling, and the reduction in pricing without significantly de-contenting the compact sedan."
"Over the past 15 years, our editors and judges have cast their votes annually for the best urban automotives to create a powerful platform recognizing vehicles that meet the needs of the multicultural consumer market," said Randi Payton, president and CEO of Decisive Media. "This year, in particular, we are also pleased to be able to recognize the efforts of a 'green-focused' automobile, the 2011 Volkswagen Jetta TDI, which is environmentally sound and fuel efficient. It is also our pleasure to pay tribute to the 2011 Chevrolet Cruze and the 2011 Jeep Grand Cherokee, which have both been rated as the best vehicles for 2011."
The 15th Annual Urban Wheel Awards is celebrating its 15th consecutive year as the nation's first and only award show bringing together an array of nearly 1,500 celebrities, automotive executives, ethnic organizations, students, national and international media, government representatives, and the multicultural community. The event kicks off with its first-ever Green Car and Technology Exhibit from 10 a.m. to 3 p.m., with invited speakers Detroit Mayor Dave Bing and NAIAS Vice Chairman Bill Perkins. The exhibit - free and open to the public - will also showcase a collection of efficient- and alternatively-fueled vehicles, including displays of some of the latest electric and hybrid vehicles. In addition, at 5 p.m., the VIP Green Carpet and reception will be held followed by the award ceremony beginning at 7 p.m., and concluded by the General Motors and OnStar AfterGlow, from 9:30 p.m. to 11:30 p.m. CBS News Analyst Jamal Simmons will serve as the master of ceremonies.
Winners and nominees previously announced for the 15th Annual Urban Wheel Awards include:
* Supplier of the Year (nominees): Gonzales Design, Piston Automotive, and SET Enterprises
* Dealer of the Year (nominees): Jessie Armstead, Hamilton Honda (Hamilton, N.J.), Jay Rivchin, Dadeland Dodge Chrysler Jeep Ram (Miami, Fla.), and, Fernando Varela, AllStar Ford (Palestine, Texas)
* Executive of the Year (winner): Motor Company Group Vice President of Global Purchasing Tony K. Brown
* Pioneer of the Year (winner): NASCAR Trailblazer Max Siegel
* Lifetime Achievement (winners): Rodney O'Neal, president and CEO of Delphi; Andra Rush, president of Dakkota Integrated System; and Frank Venegas, chairman and CEO of The Ideal Group, Inc.
In addition, EDEF and Decisive Media will recognize the top environmentally conscious companies: Subaru of Indiana Automotive, Honda Motor Company, Ltd., Nissan Motor Company, Ltd., and Toyota Motor Corporation. The recipient of the Company of the Year award will also be honored.
According to R.L. Polk & Co. - the recognized expert for automotive intelligence and marketing solutions - consumers in the multicultural market purchase one-quarter of new vehicles annually. The 15th Annual Urban Wheel Awards also promotes awareness of their inclusion and honors the companies and individuals who have made progress toward embracing this reality.
Tickets for the 15th Annual Urban Wheel Awards are available for purchase at all Ticketmaster locations and
www.ticketmaster.com
as well as the MotorCity Casino Hotel's box office. To purchase tickets via phone, call (800) 745-3000. Tickets are available for $250 and $100. The MotorCity Casino Hotel is offering a special hotel rate of $179 per night for event attendees. To make a reservation, contact the hotel at (866) 752-9622 and be sure to mention the "Urban Wheel Awards" or visit
www.motorcitycasino.com.
For more information, please contact pr@decisivemag.com or call (301) 850-2858. Visit
www.decisivemagazine.com
or e-mail us at events@decisivemag.com for more details.
ABOUT EMERGING DIVERSITY EDUCATION FUND
A 501 (c)(3) organization that was established in 1988, the Emerging Diversity Education Fund (formerly the Edward David Education Fund) provides mentoring, internships and scholarships to youth pursuing careers in communications, engineering, green professions and media. Since the organization's inception, more than 350 students have received scholarships and internships totaling more than $500,000. The organization also promotes diversity in various industries, including: automotive, entertainment, green, and technology, to name a few.
ABOUT DECISIVE MEDIA
Decisive Media is a comprehensive multimedia company, which produces national print magazines, e-newsletter, web site, digital magazines, and events for the multicultural consumer market. Decisive provides culturally relevant consumer news and information to minority consumers to help them make informed purchasing decisions on products and services. Decisive also helps companies reach this growing market by employing new media technology through the use of multiple marketing and public relations tools.
http://www.decisivemagazine.com/sites/all/urban-wheel-awards-2011/urban-wheel-awards.htm
-END-
CONTACT:
Tia T. Gordon
TTG+Partners
(202) 906-0149
tgordon@ttgpartners.com
pr@decisivemag.com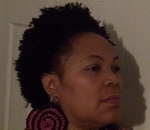 Posted By: anita moore
Thursday, December 23rd 2010 at 7:49AM
You can also
click here to view all posts by this author...