By ANDREW ROSS SORKIN and EVELYN M. RUSLI
The new money will give Facebook more firepower to steal away employees, develop products and possibly pursue acquisitions, all without being publicly traded.
Goldman Sachs has reached out to its wealthy private clients, offering them a chance to invest in Facebook, the hot social networking giant that is considering a possible public offering in 2012, according to people familiar with the matter.
On Sunday night, a number of Goldman clients received an email from their Goldman broker, offering them the opportunity to invest in an unnamed "private company that is considering a transaction to raise additional capital." Another person briefed on the deal said that Goldman clients would have to pony up a minimum of $2 million to invest and would be prohibited from selling their shares until 2013.
A Goldman spokesman declined to comment.
Facebook has raised $500 million from Goldman Sachs and a Russian investor in a transaction that values the company at $50 billion, according to people involved in the transaction. As part of its deal with Facebook, Goldman is expected to raise as much as $1.5 billion from investors for Facebook.
The email sent to Goldman clients warns that recipients who trade in secondary markets where private firms like Facebook trade may want to steer clear of participating because if they opt in they may receive material non-public information on the unnamed company that will restrict future trading. ...
http://dealbook.nytimes.com/2011/01/02/gol...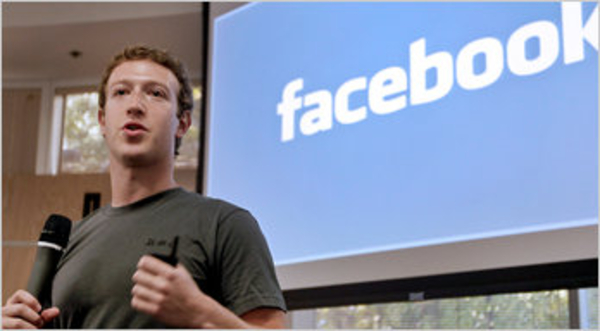 Posted By: Jen Fad
Monday, January 3rd 2011 at 4:55PM
You can also
click here to view all posts by this author...