EL says of making "Second Chance":
"..., I felt like I was seeing a flower or feeling the sun shine for the first time," says El DeBarge. "I feel like a brand new artist, like I just came out to Hollywood from Grand Rapids, Michigan and I'm looking for a record contract—and I'm just as hungry as I was when I started out."
With Second Chance, one of R&B's most distinctive and celebrated voices returns to the spotlight after more than a decade and a half away. The album—which features the work of such legendary producer/songwriters as Babyface and Jimmy Jam and Terry Lewis alongside tracks by new hitmakers including Mike City, the Avila Brothers and Michael Angelo—tells the story of DeBarge's redemption following a period of personal turmoil. His triumphant appearance at the 2010 BET Awards, which instantly lit up the international soul blogosphere, was just the first step in a remarkable story of personal and creative transformation.
The sixth of ten DeBarge children, El DeBarge's signature falsetto anchored sixteen Top 10 hits, both with the family group, DeBarge ("All This Love," "I Like It," "Time Will Reveal") and as a solo artist ("Rhythm of the Night," "Who's Holding Donna Now"). In 1990, El teamed up with Quincy Jones to create the unforgettable smash "The Secret Garden," which also featured Barry White, Al B. Sure!, and James Ingram. The last new music he released was 1994's acclaimed Heart, Mind, and Soul.
As he returned to the studio after a turbulent time that ultimately led to his incarceration, though, DeBarge discovered that his songwriting touch had not left him. "These songs are my spiritual memoir, my mental DNA," he says, "and they came to me on a need-to-know basis from the Lord. I gather it all up at that moment and try to process and structure it into a three- or four-minute song—and that's not easy to do. These are great big, huge experiences, from personal and business relationships to the house that was lost or the prison sentence served." ...
... But it was when he began recording the title track that Second Chance took on its full meaning. "It was a mystery how this album was going to evolve," he says. "But the minute I stepped to the microphone to sing that song, I started crying. It took me a while just to get through the first line. I knew then that this whole album would be full of emotion and conviction. That song opened me up, and it was never the same."
Though DeBarge has been absent from the music scene, his sound and his legacy never completely disappeared. Such stars as the Notorious B.I.G., Ashanti, and Mariah Carey covered or sampled his hits, and he contributed to tracks by DJ Quik and the RZA.
Yet even as interest in his music remained high, he says that he was unable to sing or write during his prison term. "Prison was very depressing, very antagonizing," he says. "There was nothing about being there that inspired me. I just prayed, read a lot, and had great anticipation for that day when they said, 'you're released and you're going home.'"
As a result, when he decided to get back to work, DeBarge had no idea what to expect from his unmistakable voice, with its three-octave range. "When I opened my mouth to sing, my chops and my range were still there," he says, the relief still audible in his recounting. "I was filled with so much joy, so overwhelmed and so grateful."
Upcoming Events >>>
http://www.eldebargemusic.com/events/
http://www.eldebargemusic.com/default.aspx
http://www.elss*xysoul.net/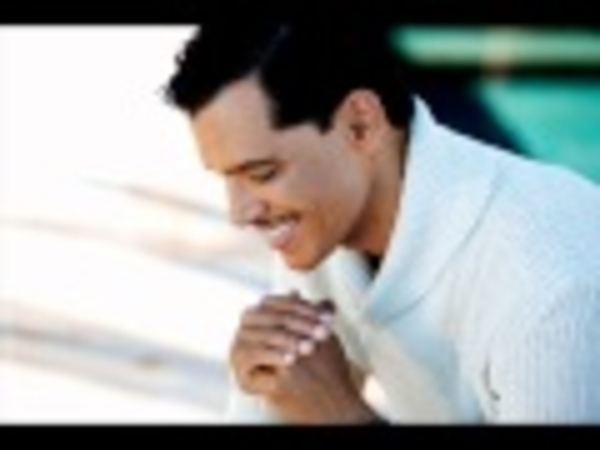 Posted By: Jen Fad
Sunday, January 9th 2011 at 1:20AM
You can also
click here to view all posts by this author...