AP) Arianna Huffington: There are always going to be unbalanced people, just as there are always going to be viruses in our environment -- but what most determines whether those viruses make us sick is the strength of our immune system. When it is stressed and compromised, infections can easily take hold. And there is no doubt that our collective immune system is worn down, making us more susceptible to the kind of infection that turned that Arizona parking lot into a killing field. Today's moment of silence was poignant, and we are being urged to follow it by ratcheting down the tone of our political discourse. But that's not enough. Along with raising the politeness level, we must also have a real conversation about what kind of country we want to live in, and take practical, concrete action to create it. ...
Follow Arianna Huffington on Twitter:
www.twitter.com/ariannahuff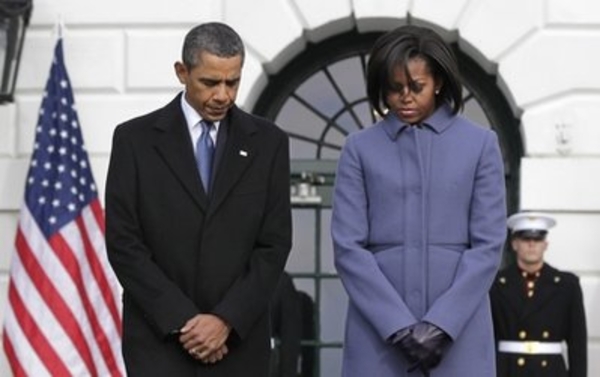 Posted By: Jen Fad
Tuesday, January 11th 2011 at 11:40PM
You can also
click here to view all posts by this author...