"There are those who are asking the devotees of civil rights: " 'When will you be satisfied?' Martin Luther King Jr. said when he presented his dream to the world. The first yardstick he gave: "We can never be satisfied as long as the Negro is the victim of the unspeakable horrors of police brutality."
Our leaders invoke the dream frequently, but as a society, we rarely measure ourselves against it. Police brutality permeates the surface of a community, and it scars the psyche of everyone who lives there. When police officers can get away with violating the law under the pretext of enforcing it, they have all the power, while the people have none. It chills the lifeblood of a city and paralyzes the lives within it.
Most of those who live in fear of wrongful arrest in their neighborhoods are people of color, and it's not limited to New Jersey. African-Americans make up a huge presence in America's poorest cities, where the "content of their character" seems as if it's already been predetermined in the eyes of law enforcement. But outside the borders of the neighborhoods where it happens, the problem is invisible.
That's why the ACLU-NJ is committed to holding police accountable. The ACLU-NJ has two major actions underway, both of which began in summer 2010, in hopes of restoring democracy and dignity to ordinary people living with the real fear of unchecked police power.
Joel Barnes's fight for his constitutional rights in Camden. After serving a jail sentence based on drugs planted by police, Joel Barnes contacted the ACLU. We're representing him to make sure no one else endures that fate. His sentence is just one of about 200 that were dismissed once officers in the Camden Police Department admitted to planting evidence.
A call for U.S. Department of Justice intervention in the Newark Police Department. Fifty years after the ACLU-NJ's founding, we took on an institution that has been a familiar defendant in our docket over the years: the Newark Police Department. We documented a level of misconduct that demanded not a slap on the wrist, but reform of the department's culture.
We've made progress since 1963, but we're nowhere close to fulfilling the dream, nor feeling satisfied. In order to live the dream, we can't forget the steps that were laid out to get there. This Monday, on Martin Luther King Jr. Day, we hope you're able to spend it celebrating the freedoms we have and resolving to claim the freedoms we all deserve.
http://action.aclu.org/site/MessageViewer?dlv_id=72861&em_id=72307.0
ACLU of New Jersey
www.aclu-nj.org
--------------------------------------------------------------------------------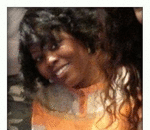 Posted By: Jen Fad
Friday, January 14th 2011 at 11:29PM
You can also
click here to view all posts by this author...