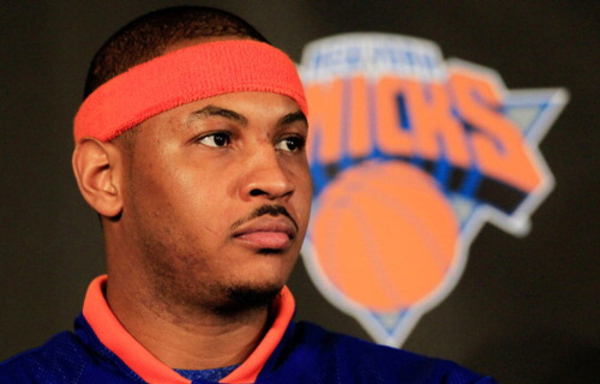 The recent trade of NBA All-Star Carmelo Anthony from the Denver Nuggets to the New York Knicks has dominated sports discussion and headlines since the moment it happened. Fans of the Knicks are ecstatic that their once proud franchise can now officially return to relevance. Lost in the uproar, however, is the potential economic surge this trade will likely have. Not just for Anthony, who signed a three-year $65 million contract extension as part of the deal, but for the NYC area as well. Former NBA player and now TNT analyst Kenny Smith shares a few of the ways that Anthony's Big Apple acquisition can change the financial stakes for him, his new team and business owners in the entire tri-state area. —Khalid Salaam
* PEOPLE SPEND MONEY WHEN YOU GIVE THEM A WORTHY PRODUCT:
Similar to the Boston Celtics and Miami Heat, the Anthony trade, which also included veteran point guard Chauncey Billups makes the Knicks a triple threat, with current All-Star Amar'e Stoudemire already on the roster. Overnight the team goes from first round elimination prospects to legitimate contenders, which not only raises ticket prices but also impacts the city as a whole. "It's obvious that when teams are good, good things happen around them," says Smith. "Madison Square Garden benefits of course but it also impacts small mom and pop store in New York—vendors, restaurants, and corporations and all the way up to Madison Ave. Just because an arena is sold out doesn't mean there's always the demand. But if there is a demand and people want to see the games it changes everything… I believe it's vital [to the New York economy] that the Knicks are good."
* A BIGGER STAGE MEANS BIGGER PAY CHECKS:
Coming to New York was about winning a championship as much as it was about a big payday. Smith says the two go hand in hand. "After you win in New York you can become a national and then global figure," he says. "Once you become a national figure, endorsement-wise, things will pick up. We know he's a spokesperson for Air Jordan but he's not really pushed as far as being one of their guys. So the magnitude now will increase ten-fold but only if he wins. He can win in other cities and it doesn't translate into more money. In New York it does."
* BUILDING A BRAND TAKES RISKS:
You can be a big fish in a small pond and live a content and triumphant life. However, as Smith explains, if your ambition requires a bigger challenge and you want to win big, then sometimes you have to make a move. "If Tim Duncan played in New York and won four championships as the greatest power forward whoever played, his legacy would be different," he says. "It's the difference between being Magic Johnson and being the greatest point guard of all-time and Duncan, the greatest forward. Only one of them has the chance to be a billionaire. If that's the route you want to go you can do that, but here in New York you can become iconic."
* BIG STARS SPREAD THE WEALTH:
"[The trade] impacts coaching a lot," says Smith. "When the Knicks are good and St. John's are good, it brings a different energy to the city; a kid from Detroit might come to Manhattan College or Fordham University. You can recruit on a larger scale, a kid could look at it like, 'Basketball is important in New York and I'd like to go there.' Maybe that team plays better and makes the NCAA tournament now and that school is seen in a better light, school salaries are raised, etc."
* INCREASED INTEREST CAN MEAN BIGGER BUDGETS :
City recreation programs tend to have their budgets squeezed during hard economic times but as Smith explains, a relevant pro sports team creates civic pride and that has a significant trickle-down effect. "New York is a basketball city and having a good Knicks team impacts youth and high school basketball," he says. "Kids get better by watching pros play and more people are interested in seeing what's going on. It can have an impact in ways we don't even know."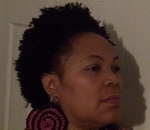 Posted By: anita moore
Tuesday, March 1st 2011 at 10:28AM
You can also
click here to view all posts by this author...