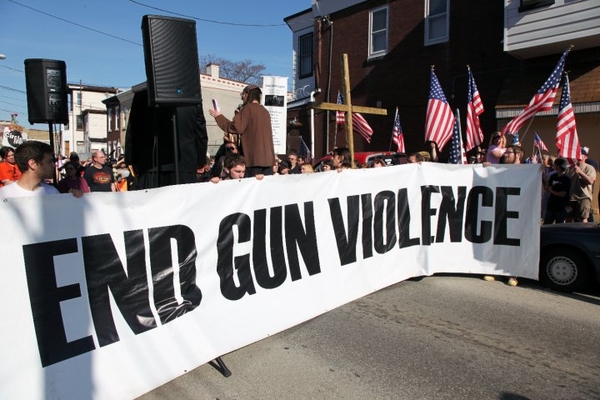 WE FINALLY WON ONE!
Shei'Meka Newmann just won a major victory for herself and for everyone who has ever been victimized by the system. The 33-year old Oregon woman won an $82,000 judgment against the Portland police after she was arrested for simply asking for a police officer's business card.
The incident occurred in February, 2009 when the woman noticed a questionable and seemingly brutal arrest of a fellow citizen. This led her to walk up to one of the officers, Aaron Dauchy, who'd grabbed a 29-year old black man off a train and handcuffed him on the ground. When Ms. Newmann asked why the officer was dealing with the man with so much force, he told her to mind her own business.
Ms. Newmann didn't stop at that point. She then went to Dauchy's partner, Officer Jim Sandvik, to ask for a business card. But Sandvik refused to give her the card and took her ID. When she stepped forward to read the officer's name on his badge, he hit her in the chest and handcuffed her. She was then taken to jail and released the next day without her money, her cell phone or even her shoe laces.
Sandvik attempted to convince the jury that Ms. Newmann was yelling and belligerent. He also said that she approached him from behind while he was dealing with four drunken men. But jurors were unconvinced after watching the surveillance video, which showed the officers to be untruthful in their version of the facts.
One officer, Paul Valdez, actually testified that Ms. Newmann was polite and respectful to the officers when she approached them. He also said that she didn't interfere with their duties in the way they described.
Newmann said that she wasn't going to sue at first, but decided to do so because she encourages the students she mentors to stand up for what is right. She grew up in several foster homes as a child and then graduated from high school with a 3.8 GPA. She has also been a foster mom herself and has received awards for outstanding volunteer work.
Reading the story about Shei'Meka Newmann made me proud. When citizens stand up in the face of tyranny, it makes America a little bit better every time. Additionally, Newmann's experience is incredibly common, as police officers are known for abusing their authority. As the son of a police officer, I can testify that many officers do not like their power to be questioned, putting law-abiding citizens in harm's way for simply asking the wrong question.
Americans must work to protect our civil liberties from overzealous police. In a nation that has fallen in love with mass incarceration, each of us finds our freedom at risk, because one tiny incident can cause us to have an experience as humiliating as the one endured by Ms. Newmann. There is no reason that this good woman and upstanding citizen should have been brutalized, arrested and sent to jail. The department was lucky to only have to pay $82,000 for nearly ruining this woman's life by giving her a criminal record.
On a brighter note, it should be recognized that it was the testimony of an honest police officer, Paul Valdez, that helped Ms. Newmann convince the jury to believe her side of the story. This shows that not every police officer is corrupt and many of them are seeking to do the right thing. The world can always find a use for ethical police officers, and they should serve as righteous partners in our quest to end police abuse everywhere.
By: Anita
http://www.goddessdd.ning.com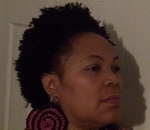 Posted By: anita moore
Wednesday, April 20th 2011 at 8:02AM
You can also
click here to view all posts by this author...