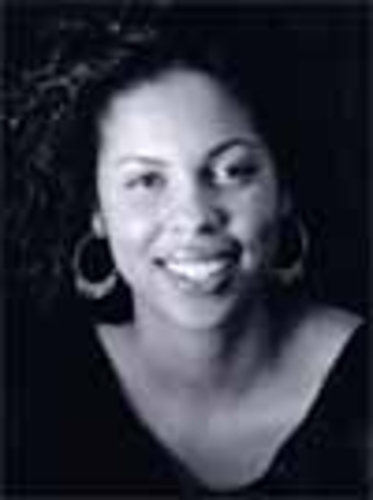 NFL PLAYER ALBERT HAYNESWORTH PUBLICLY ASSAULTS ALL BLACK WOMEN WORLDWIDE
By Yasmeen Muqtasid, President of Black Women Matter, Inc.
"I didn't touch her. I don't even like black girls. I know what this is about, she is just upset I have a white girlfriend. I couldn't tell you the last time I dated a black girl. She was trying to get with me. "
I had to do a double take when I read this in the Washington Post's recent article about s*xual abuse charges against NFL player Albert Haynesworth. Haynesworth - who is no stranger to controversy, was recently indicted for assaulting a black waitress. In his defense he states that there's no way he could have assaulted the woman because as he put it, "I don't even like black girls..."
Whether Haynesworth s*xually assaulted the waitress or not is up to the courts to decide. However, what is crystal clear is that Haynesworth did indeed attack and assault the black waitress and every other black woman with his hateful spew of words when he said "I don't even like black girls," and used this as his defense against s*xual abuse charges. Haynesworth's public outburst about his disdain for black women and his use of it as a legal shield is unacceptable.
Even global warming can't explain the current atmosphere that has enabled SOME and I want to say it again SOME (not all) black male public figures to think it is acceptable to openly batter the character of all black women and to tell the entire world that they despise the very same woman that they came from. Last time we checked - Haynesworth definitely looked like he originated from the Motherland.
Let's further examine Haynesworth's defense to his s*xual abuse charge, "I know what this is about, she is just upset I have a white girlfriend. I couldn't tell you the last time I dated a black girl. She was trying to get with me."
Sadly, Haynesworth's rant shines a bright spotlight on a growing psychological cancer shared among SOME (again, not all) black men that think it is ok to lambaste the entire race of black women publicly and to speak about them in such a demeaning way in order to justify their decision to exclusively date and marry non-black women. Remember the other NFL player - Chad Ocho Cinco's calculated elimination and demand to VH1 producers to delete all black girls from his reality dating show? Even the white producers knew this was wrong and had to coax Ocho Cinco to keep two token black girls in the running.
This expanding anti-date black woman rhetoric has also been shared across the color line. Let's not forget John Mayer's vicious racist comments about black women last year that caused Holly Robinson Peete to go to the media and publicly rebuke his brazen disrespect.
What is most disturbing to black women about this growing phenomenon - is the public arrogance that many with this mindset have when referencing black women and what seems to be an intentional defamation of all black women. What is equally maddening is the automatic exclusion of black women as dating options based on their race. I could take a black woman that one of these Haynesworth-minded men "don't like" - paint her white - and poof - she now would be a potential mate with a ring on it.
If employers came out and said, "We don't hire blacks! We don't even like them." Every black person would be up in arms and shout racism. Discrimination - or same race discrimination - is exactly what Haynesworth and others like him that profess the "I only date white girls" mantra are spreading.
Black women just want an equal opportunity to find love - so all you Haynesworth-types, keep your smear campaign about black women to yourself. At a minimum, have some self respect for the sake of your own black mother, black sisters, and above all - your black daughters. After all, you are black and came from a black woman. Like it or not.
Furthermore, if all of the professions about non-black women being such better wives than black women were so true - then the NFL's Michael Strahan would still be with his ex-white wife, Tiki Barber would still be with his ex-Asian wife and the NBA's Tony Parker would still be with his ex-Hispanic wife.
Even when we have a screaming example of a beautiful black woman such as Michelle Obama - black women can't seem to catch a break. I hardly think President Obama would have made it to the Whitehouse if Michelle was not a loving and supportive companion. Yet some in the black community would have you think that she is an isolated case - a freak of nature from the norm. However, there are many other "Michelles" around the world - but they are never given a chance by some men simply because of their skin color.
On a final note, as a football fan, I say shame on you NFL Commissioner Roger Goodell for condoning this behavior by standing mute when one of your employees publicly denounces the entire race of black women and uses us as a scapegoat for their legal drama. I thought the NFL was trying to change its thug image.
Imagine if Haynesworth had said, "I don't even like Jewish women, I can't even remember the last time I dated one!" How long would it be before Haynesworth was suspended and his actions investigated before he would be dismissed from the NFL? No one would question the Anti-Defamation League coming to the defense of Jewish women (as they should) against such an offensive public attack. However, no one comes to the aid and defense of black women when such obvious bigotry is displayed.
So, I have a suggestion. I and the thousands of black women like me will not financially support any teams with players that suffer from the Haynesworth "I don't even like black girls," syndrome. No tickets, no NFL fan gear and no products that endorse these types of individuals. Haynesworth and Ocho Cinco must have forgotten about the collective buying power of women and that we make 85% of all purchase decisions.
In 2006, when Albert Haynesworth kicked fellow NFL player Andre Gurode in the face during a game, he publicly said "I apologize to Andre. What I did was disgusting. It's something that should never happen. I mean, I'm not a dirty player. I don't play dirty. I have respect for the game. What I feel like is I disgraced the game, disgraced my team and disgraced my last name." Haynesworth's comments about black women show just how much of a dirty player he still is. His tirade against black women was equally "disgusting and something that should have never happened." And yes, we deserve a public apology too.
Yasmeen Muqtasid is the founder of Black Women Matter, Inc., which is dedicated to uplifting and encouraging black women with positive media and information that enriches their lives, reinforces their value and empowers them to be their absolute best.
-END-
posted by Anita:
http://goddessdd.ning.com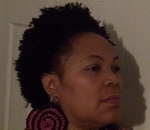 Posted By: anita moore
Tuesday, May 10th 2011 at 8:46AM
You can also
click here to view all posts by this author...