So Sorry for the Graphic picture, but the story needs to be told!
This story is just amazing to me in how it depicts in my eyes, the unfortunate feelings of how blacks were viewed as nothing but animals, inhuman creatures to be used as nothing but experimental pieces of meat. It broke my heart, yet amazed me as to the tenacity of this unique human being.
In this unbelievable video, an elderly man tells a story about unknown radiation experiments that started when he was five-years old. As a result, he has a hole in his head to this day. In a Smith Leonard Production, the story is going to be told about what happened to these people and why most of us never knew anything about it.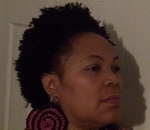 Posted By: anita moore
Monday, May 16th 2011 at 9:17AM
You can also
click here to view all posts by this author...