Synopsis:
In this tender, beautiful letter to his daughters, President Barack Obama has written a moving tribute to thirteen groundbreaking Americans and the ideals that have shaped our nation. From the artistry of Georgia O'Keeffe, to the courage of Jackie Robinson, to the patriotism of George Washington, President Obama sees the traits of these heroes within his own children, and within all of Americaís children. Breathtaking, evocative illustrations by award-winning artist Loren Long at once capture the personalities and achievements of these great Americans and the innocence and promise of childhood. This beautiful book celebrates the characteristics that unite all Americans, from our nationís founders to generations to come. It is about the potential within each of us to pursue our dreams and forge our own paths. It is a treasure to cherish with your family forever.
Of Thee I Sing A Letter to My Daughters
Select a Format: Book/ eBook/ Audiobook
http://www.randomhouse.com/book/123907/of-...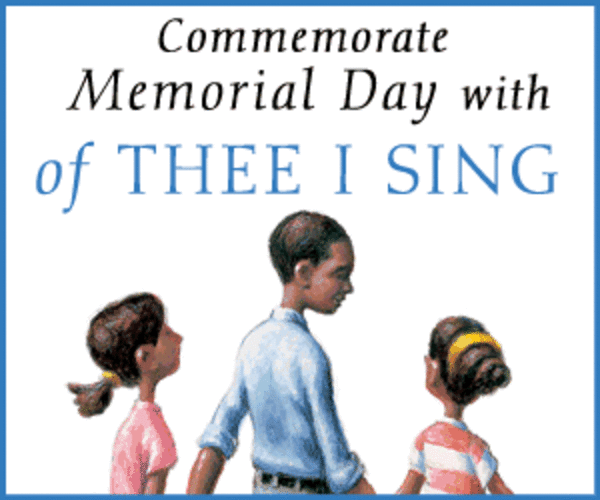 Posted By: Jen Fad
Friday, May 27th 2011 at 12:49PM
You can also
click here to view all posts by this author...