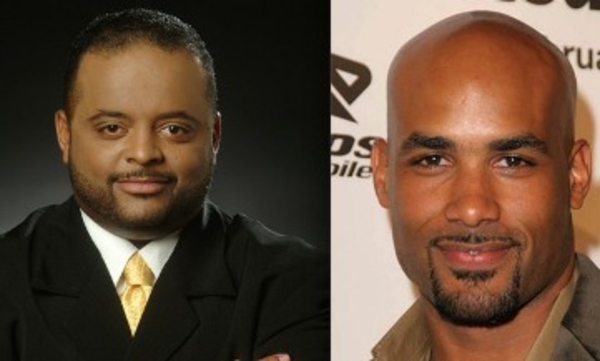 Political analyst and journalist Roland Martin and actor Boris Kodjoe recently went into a twitter war or back and forth after Ms. Sherri Shepherd from "The View" had a kaniption over the news that Bishop Eddie Long had decided to settle our of court over the four young men who had accused him of coercing them in to s*x. Boris Kodjoe stated "that he felt the Long debacl came about because of the black church's denial and rejection of those who are gay".
Roland Martin who is well known for his gift for going to the mat and giving a good fight with crisp and solid points of his own, of course did not back down. He of course went to war which resulted in the following twitter and I put it lightly discussion:
"Still the real issue is the constant taboos and perpetuating secrets in the black community and church," Kodjoe said. "We need 2 change this antiquated belief and embrace everyone regardless of their s*xual orientation! 2 me God loves everyone. Only if we stop persecuting and judging, will people feel free and confident to embrace their true selves!! No more lies."
"@BorisKodjoe actually, the real issue in the case of Long is an abuse of authority. What if these were women? Bis*xuality isn't primary. Yes, God does love everyone. And we can embrace everyone. But that won't stop folks from having religious convictions," said Martin. "For instance, religious convictions won't be fully accepting of children out of wedlock even though for blacks it's at 70%. On judging, gays & lesbians judge. Heteros*xuals judge. On persecution, you're correct. But to judge is human. We do wrestle with homos*xuality & the church. But the church also wrestles with most s*xual issues."
Kodjoe ended by saying homos*xuality is not a choice and shouldn't be condemned in the same way as having children out of wedlock, which is a good point, but Martin is absolutely correct that Bishop Eddie Long abused his power.
Dr. Boyce Watkins ended by saying this:
The gender of the victims is theoretically irrelevant when it comes to the decision of this pastor to allegedly harm young people in his church, but Kodjoe also shouldn't argue that the alleged hypocrisy in the black church created the atmosphere for Bishop Eddie Long's reported s*xual assault – it is quite plausible that he is nothing more than a s*xual predator.
With that said, Martin must acknowledge that Bishop Eddie Long's scandal would not have been so readily condemned by much of the black community had it not involved homos*xuality.
If Bishop Eddie Long had been caught sleeping with 10 young women in the church, many black folks would have written it off with a chuckle and thousands of New Birth members would never have left. Other prominent pastors have been busted with out-of-wedlock births, extramarital affairs and other s*xual transgressions but are still given a ticket to preach the following Sunday.
The truth is that a black man found to be gay will receive a fate that is far worse than any womanizer, thief or adulterer.
Although Martin does a good job of defending home court, I'm more inclined to agree with Kodjoe on this one. Roland's remark about the black church wrestling with most "s*xual issues" is theoretically correct, but he must acknowledge that Bishop Eddie Long's situation wasn't just a standard s*xual issue.
Which view would agree more with?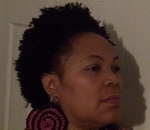 Posted By: anita moore
Sunday, June 12th 2011 at 9:35AM
You can also
click here to view all posts by this author...