BLACKDOCTOR.ORG & THE NATIONAL MEDICAL ASSOCIATION PARTNER TO IMPACT THE LIVES OF MILLIONS
BlackDoctor.org (BDO), the leading online health destination for African Americans, has teamed up with the premiere medical organization for African American physicians, the National Medical Association (NMA), to provide greater access to culturally relevant and culturally accurate health information for the Black community.
"This partnership is a powerful step in the right direction," says Reginald Ware, BDO CEO and Founder. "Our platform will enable NMA physicians to speak directly to Black consumers in a trusted environment, and will provide our users with a wider selection of doctor specialties to choose from within BDO's free doctor search tool."
This exciting partnership will:
* Greatly enhance the user experience for BDO's two million monthly visitors, thanks to increased access to medical experts - including more doctor-led Q&A sessions, targeted practical health tips, even a special column where the latest medical breakthroughs are broken down and explained in everyday language by NMA experts.
* Host the NMA President's Corner, which allows NMA leadership to speak directly with BDO users. Additionally, the NMA will provide policy alerts and information vital to families.
* Launch a professional "doctors only" site called BDO Professional (BDO Pro). BDO Pro will provide an ideal online destination for NMA members, as well as all doctors in general with large Black patient bases. This unique site will address many of the lifestyle and business issues that doctors face on a daily basis, such as cultural competence, medical breakthroughs, health policies, and a number of other critical topics.
* Advertisers who want to reach Black patients and Black physicians can now do so through BDO or the NMA.
The brand new BDO Professional website will be unveiled at the annual 2011 NMA Convention and Scientific Assembly, which will be held in Washington, DC on July 23- 27th.
"What this partnership means for patients and consumers is greater access to the culturally relevant tools that BDO has been providing for years," says Dr. Leonard Weather Jr., NMA President. "Together, BDO and the NMA will work to increase health awareness and decrease health disparities."
About BlackDoctor.org
Chicago-based BlackDoctor.org (www.BlackDoctor.org) is the leading resource for African-American health, nutrition and weight loss. With over 500 different health channels on its website, BlackDoctor.org stands alone as the most comprehensive online health resource for African Americans. BlackDoctor.org delivers: the BDO Health Library, Find-A-Doctor Search Tool, BDO Symptom Checker, culturally-accurate health news, condition-specific newsletters and community blogs.
About National Medical Association
Founded in 1985, the National Medical Association is the nation's oldest and largest medical association representing the interests of more than 50,000 African-American physicians and their patients. The NMA advocates for policies that assure equitable and quality health care for all people. Visit the NMA at
www.nmanet.org.
-END-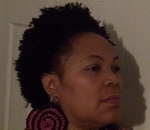 Posted By: anita moore
Friday, June 17th 2011 at 8:50AM
You can also
click here to view all posts by this author...