By JasmineHughes
Many are wondering if this issue is being taken too lightly. On Tuesday, a federal appeals court overturned the conviction of a man who posted internet messages threatening Barack Obama during his 2008 presidential campaign.
Walter Bagdasarian was convicted in 2009 of two felony counts of threatening a major presidential candidate for his actions in October 2008. Bagdasarian posted several messages to a Yahoo Finance message board, including one that called Obama a racial epithet and another that said "he will have a 50 cal in the head soon." A reference to a .50 caliber gun.
A retired Air Force officer forwarded the postings to the Secret Service. Yahoo provided Bagdasarian's subscriber information to investigators, who raided his house and seized six guns and a hard drive containing an email with similar sentiments.
A divided three-judge panel of the 9th U.S. Circuit Court of Appeals ruled that violent and racist creeds against Obama were "repugnant" but not criminal. The court also said it was obvious the San Diego man wasn't planning to attack the candidate and that the postings were protected by Bagdasarian's free speech rights.
District Judge Marilyn L. Huff found him guilty and sentenced him to 60-days in a half-way home. But the appeals panel said no "reasonable person" could have taken seriously Bagdasarian's posts.
"The evidence is not sufficient to support a conclusion that a reasonable person who read the postings within or without the relevant context would have understood either to mean that Bagdasarian threatened to injure or kill the presidential candidate," Circuit Judge Stephen Reinhardt wrote for the majority.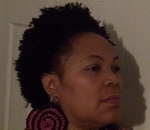 Posted By: anita moore
Friday, July 22nd 2011 at 9:10AM
You can also
click here to view all posts by this author...