I read the article by Dr. Melissa Harris Perry and she stated something so profound it shook me to my core:
"If a man is offered a piece of stale bread for dinner, he's probably not going to want to eat it.  If you were to then say, well, "stale bread is better than horse manure," this won't make the stale bread taste any better.  When given the choice between bad food and horrible food, some people would just rather not eat or try to eat someplace else.
My comment "We have to demand that the food be prepared to our taste and that it taste the same way when prepared for any man.
Also I posted this information earlier from one of the other members, but I wanted to reiterate:
Out of the 535 members of congress:
36 have been accused of spousal abuse,
7 have been arrested for fraud,
19 have been accused of writing bad checks,
117 have directly or indirectly bankrupted at least 2 businesses,
3 have done time for assault,
71, I repeat71cannot get a credit card due to bad credit,
14 have been arrested on drug-related charges,
8 have been arrested! for shoplifting,
21 currently are defendants in lawsuits,
and 84 have been arrested for drunk driving ,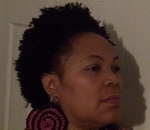 Posted By: anita moore
Friday, August 19th 2011 at 3:25PM
You can also
click here to view all posts by this author...