Nick Ashford, who with his wife Valerie Simpson wrote some of Motown's most powerful love duets, died Monday in a New York hospital.
He was 69 and had been undergoing radiation treatments for throat cancer.
Ashford and Simpson wrote Motown's two favorite "Ain't" songs, "Ain't No Mountain High Enough" and "Ain't Nothing Like the Real Thing," along with "You're All I Need To Get By."
They also had a long singing career, scoring their biggest chart hit with 1984's "Solid (As a Rock)" and later settling into a long run at clubs and cabarets.
They also owned several restaurant/clubs, including the 20/20 on W. 20th St. and the Sugar Bar on W. 72nd St.
They were a DJ team for several years on WRKS (98.7 FM), playing the kind of music they wrote and sang.
Ashford, a tall imposing man whose signature hair was long, was known as a gentle presence in the music business.
Nickolas Ashford was born in South Carolina and grew up in Michigan. He moved to New York in the early 1960s with $57 in his pocket, hoping to make it in show business.
He was attending Harlem's White Rock Baptist Church when he met Valerie Simpson, a New Yorker who sang in the choir and also had musical ambitions.
They recorded together briefly and unsuccessfully in 1964 as "Valerie and Nick," but had more success with writing songs - which at first, said Ashford, they sold for $75 apiece.
Their first big hit was Ray Charles's "Let's Go Get Stoned," which hit the top 10 on the R&B charts in 1966, and soon after they signed to Motown.
Besides songwriting, they also produced most of Diana Ross's first three solo albums and worked with artists that included Teddy Pendergrass, Gladys Knight, Smokey Robinson and Chaka Khan.
Ashford did a few solo projects, including some unsuccessful singles and the very successful production of the 1968 Supremes/Temptations collaboration "I'm Gonna Make You Love Me."
Still, he and Simpson remained a team, and they got married in 1974. They had two daughters.
They had disco-era hits with "Send It" and "Street Corner" and wrote "I'm Every Woman," which Whitney Houston sang in "The Bodyguard."
Simpson, who did most of the composing while Ashford wrote most of the lyrics, later said it was "like pulling teeth" to get him to write "I'm Every Woman," but that it was worth the effort.
Ashford later had a few acting roles, including The Rev. Oates in "New Jack City."
His and Simpson's songs have been sampled in recent years by artists like 50 Cent. They received a writing credit for Amy Winehouse's 2007 "Tears Dry On Their Own" because so much of the melody was lifted from "Ain't No Mountain High Enough."
Ashford is survived by his wife and their two daughters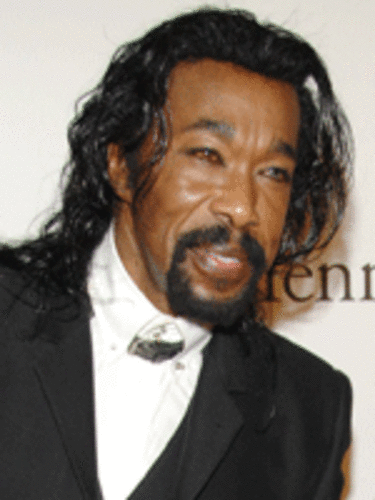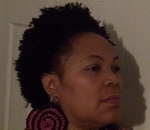 Posted By: anita moore
Tuesday, August 23rd 2011 at 9:31AM
You can also
click here to view all posts by this author...