The national unemployment rate is high at about 8.9%, but the Labor Dept reports that Black unemployment is almost double that at 16.7% - the highest in 27 years. As a result, the owners of BlackJobs.com are stepping up their efforts to alert African American professionals that they have thousands of well-paying jobs listed on their web site.
The jobs are being offered by hundreds of major corporations, and hundreds of smaller organizations, such as local community colleges, that have highly concentrated diversity initiatives. In other words, they want to hire more minorities.
Launched by Columbus Ohio-based Lee Moss Media, BlackJobs.com is essentially an online career center that allows employers to post jobs, and allows jobseekers to upload resumes and apply for jobs. The thousands of full-time and part-time positions listed on the web site vary in industry, and are open to both college graduates and non-college professionals with 3+ years of experience. Although also open to the public, the positions are specifically being marketed for minority candidates to fill.
CNN is one of many credible resources that have recommended BlackJobs.com as a great tool and resource for African Americans looking to be employed. The site allows jobseekers to easily find well-paying jobs from reputable companies and organizations, and also features paid and non-paid internship opportunities for students. At no cost, users can immediately create a profile, upload their resume, and start searching for jobs.
Companies that are posting jobs on the site include: Time Warner, Novartis, Best Buy, Kelloggs, OfficeMax, T-Mobile, State Farm, Deloitte, Phillip Morris USA, McGraw Hill, and many others. The site also features daily news, tips and strategies on how to build one's career.
For more details or to sign up free, visit:
www.BlackJobs.com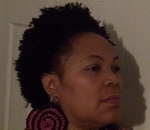 Posted By: anita moore
Monday, September 5th 2011 at 5:03PM
You can also
click here to view all posts by this author...