by Dr. Boyce Watkins, Your Black World.
The legal problems continue to mount for Bishop Eddie Long. In addition to the s*xual misconduct case that has been featured in the media, there is another situation in which Long is accused of conspiring with investment adviser Ephren Taylor to defraud members of his church out of more than a million dollars in investment funds. Taylor did a presentation before members of the New Birth Missionary Baptist Church, allegedly promising 20% annual returns, and a lawsuit is now claiming that Bishop Long should never have allowed it to happen.
Bishop Long and his church sponsored a "Wealth Tour Live" seminar in 2009, which some congregation members allege was nothing more than a Ponzi scheme. Ephren Taylor is the former CEO of Capital City Corporation in Chicago. Congregation members allege that Bishop Long told them that, "I am responsible for everyone I bring before you and what they say," making him legally culpable in their massive financial losses. While investors lost hundreds of thousands of dollars, New Birth was compensated for allowing the seminar to take place.
Art Franklin, a spokesperson for New Birth, says that they aren't ready to comment on the lawsuit. He also points out a YouTube video showing Bishop Long pleading with Taylor to " do the right thing by quickly resolving this matter with a positive outcome."
Although Taylor did the presentation for the members of New Birth, the suit alleges that he was not licensed to sell investments or give investment advice in Georgia or any other state. In an interview Taylor did with me last year, he insists that he did not have a personal financial relationship with any members of New Birth. He was, however, the CEO of a company that received the funds, which directly connects him to the scandal.
This is part of what Taylor told me last year:
"I, in no way, came to New Birth or any other stop on the tour with the intent to scam anyone out of money. I certainly feel a great amount of compassion for anyone who suffers losses from opportunities that were tied to my stamp of approval, which is why when there seemed to be a collective outcry from the church, I instructed City Capital to respond accordingly, prior to my departure. I cannot speak to what has been done since that time, but at the end of the day, when most people in the business world would have ignored these individuals, I responded, only to face a storm of media ridicule for lack of adequate facts presented."
One of the investors, Lillian Wells, told the Wall Street Journal that she'd received a promissory note from Capital City for $122,000 that guaranteed 20% interest at maturity. She'd put her retirement savings into the account. Taylor claims that when she tried to get her money back, Capital City representatives kept persuading her to remain invested.
"I've seen more money stolen in the name of God than any other way," Joseph Borg, Alabama securities commissioner and a past president of the North American Securities Administrators Association said to the Wall Street Journal. "Seven out of 10 of our cases involve affinity fraud, and in the South, probably 40% to 50% have a religious angle."
I've been in the field of Finance for a very long time. I've taught a lot of the students who now work on Wall Street, my father is a pastor, and I've followed the career of Ephren Taylor. While we can't clearly ascertain the ones most responsible for what happened here, there are a few things we can learn from this situation:
1) When it comes to your money, be careful who you trust. There are certified investments advisers and those who are not. According to the suit being filed by members of New Birth, Taylor did not have the necessary licenses needed to even give the presentation in the first place. I'm sure this will be settled in court, but this is a clear red flag that someone should have noticed from the beginning.
2) Only trust your pastor if he is worthy of being trusted, and even then, realize that he may not be fully aware of everything himself. Far too many of us are quick to believe anything our pastor says, and anyone the pastor endorses. There is no doubt that Long trusted Taylor, but this endorsement should not justify giving anyone the bulk of your retirement savings. The s*xual coercion suit filed against Bishop Long is yet another example of misguided trust being placed in him by members of his congregation (yes, I do believe that Bishop Long abused his power and coerced many of these young men into s*xual acts, right under their parents' noses). The truth is that when it comes to your money and your kids, you should be careful about completely trusting anyone. Jesus and faith don't always protect you from making bad, illogical decisions.
3) Talk to an outside investment adviser before giving away your money. Not every person who gives an investment seminar in the church is trying to rip you off. I don't even know if Ephren Taylor was trying to harm anyone (his company could have simply made some bad investments with the money they'd received). But it is helpful to either ensure that you fully understand what you're getting yourself into or at least talk to someone who does. Most investments are not risk-free, and there is almost always a chance that things aren't going to work out. So, if someone offers you a "guaranteed" return of more than five percent per year, there is usually some fine print that should concern you.
4) All that glitters ain't gold. Ephren Taylor has long been featured in media as a whiz kid with an eye for building massive amounts of wealth at an early age. While we can't say for sure if he deliberately scammed anyone, we can say that many of us are impressed by people with fancy suits and expensive cars, without carefully thinking about what lies underneath the surface. Women are often misled by men with stunning status symbols, and men regularly have their lives ruined by manipulative demons with a pretty face.
The point here is that when deciding who to trust with your most valuable assets (your money, your heart, your health, etc), substance and character should be more important than flash. We can't fully say that Taylor is not a man of substance, but the way he is dodging his connection to Capital City leaves me concerned that he isn't able or willing to take responsibility for the fact that he rolled into Bishop Long's church and utilized the pastor's credibility to convince congregation members to trust him with their money. They didn't trust Capital City….they trusted Ephren Taylor and Bishop Long. That fact must remain clear.
What I see in this case is blame being thrown around from one party to another: The congregation is blaming Bishop Long (in the lawsuit). Bishop Long is blaming Ephren Taylor (in the YouTube video). Ephren Taylor appears to be blaming Capital City, as if the CEO doesn't directly control what a company does with its resources. This "accountability hot potato toss" is interesting, since it appears that there is plenty of blame to go around.
In the court of law, I suspect that both Long and Taylor will be held responsible for misguiding the flock, even though the flock should have been a bit more careful. Seeing someone punished for a financial calamity doesn't always mean that there was ill intent. Taylor and Capital City may have simply taken more risk than they should have, leaving New Birth Members wiping the financial blood up off the floor. But this is the culture of Wall Street, where risks are taken every day with our money, and we don't even know about them until things go wrong.
This situation is unfortunate for everyone.
Dr. Boyce Watkins is a Professor at Syracuse University and founder of the Your Black World Coalition.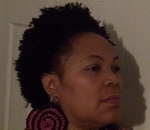 Posted By: anita moore
Friday, October 21st 2011 at 3:41PM
You can also
click here to view all posts by this author...