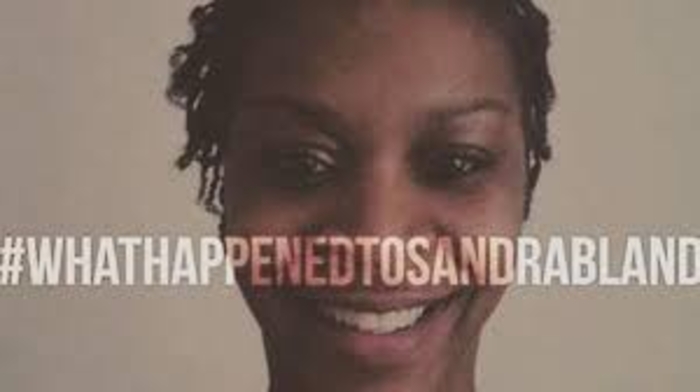 AUSTIN - It's dashcam footage that many will never forget and that sparked criticism around the country questioning police use of force. Now, newly released audio recordings show former Texas Department of Safety Trooper Brian Encinia claims he feared for his own personal safety after pulling over Sandra Bland, a 28-year-old black woman, in Waller County on July 21, 2015.
"My safety was in jeopardy at more than one time," said Encinia, during an interview with the agency's Office of Inspector General, after being asked if he was scared during the traffic stop that escalated into a physical altercation as he arrested Bland. Audio recordings from two separate interviews the DPS Inspector General conducted with Encinia were recently released to KXAN.
The first interview was conducted three months after Bland's death in 2015. The second interview was done on Feb. 22, 2016, after he was indicted by a Waller County grand jury on a perjury charge. In June 2017, Encinia agreed to a plea deal that dropped his charge; in exchange, he had to agree not to appeal his firing, surrender his police license and never reapply.
Encinia has never been questioned in a criminal or civil court or spoken publicly to explain his actions that day. DPS fired him in 2016.
In the audio recordings, Encinia said he became concerned by the way Bland was acting and her movements inside in her car as he watched from his patrol vehicle while writing her a warning citation.
"I knew something was wrong, but I didn't know what was wrong. I didn't know if a crime was being committed, had been committed or whatnot," said the trooper.
When asked what crime he believed Bland was committing, or about to commit, Encinia responded: "I had a feeling that anything could've been either retrieved or hidden within her area of control. My primary concern was with that purse, with her console, as far as being any kinds of weapons or drugs or, it's unknown to me. I don't know what happened, but something did, and to me, that was the reasonable suspicion."
But when investigators asked why he didn't order Bland out of the car at that point or ask what she was doing, Encinia said he had no answer.
Encinia wrote in his affidavit that he had Bland exit the vehicle and handcuffed her after she became combative, and that she swung her elbows at him and kicked him in his right shin. Encinia said he then used force "to subdue Bland to the ground," and she continued to fight back. He arrested her for assault on a public servant.
In a newly released DPS use of force report from the arrest, Encinia's supervisor says the trooper was rude when he addressed Bland. It also shows he did not follow procedure when he didn't tell Bland what action he was going to take and the situation had already gotten out of hand.
"I think things could've been handled differently, yes sir. I still did have a concern for the area of her control that I didn't know what was there, but I do agree that things could've been done differently," said Encinia, when asked if he could have de-escalated the situation by telling Bland she was only being given a warning for the traffic violation.
When asked why he did not tell Bland why she was under arrest, Encinia said, "I don't have a reason for that, no sir."
Encinia denied racially profiling Bland, who was upset after being pulled over for not using her turn signal when changing lanes after the trooper raced up behind her. Bland had driven through a stop sign as she left the Prairie View A&M campus, but the trooper admitted he was unsure if it was on private or public property. Knowing he could not ticket Bland for failure to stop at the sign, Encinia went on to explain why he followed her. "I was checking the condition of the vehicle, such as the make, the model, had a license plate, any other conditions."
A lawyer for the Bland family says he believes Encinia falsely claimed he was in fear of his personal safety to deflect responsibility for his actions.
"I think it's really unfortunate that he would continue to pervert his version of events, said attorney Cannon Lambert. "I think he knows what happened. I think he is afraid of what happened. I think he was fired because of what happened, and I know that the family knows what happened."
Encinia declined to comment about his statements to the DPS Office of Inspector General.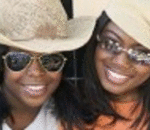 Posted By: Siebra Muhammad
Thursday, September 21st 2017 at 8:25PM
You can also
click here to view all posts by this author...