HOUSTON--An unarmed black who was man shot dead had been walking toward police with his trousers around his ankles just moments before he was killed.
Danny Ray Thomas was fatally wounded last Thursday when an officer from the Harris County Sheriff's Office shot him during an incident in Houston, Texas.
Mr Thomas, whose children were allegedly killed by their own mother in 2016, had a history of depression according to his family.
But now a video released of the events shows that Mr Thomas was involved in a scuffle with a road user - with his pants down - before he is confronted by police.
The clip comes from the dashboard footage of the police officer who fired the shot, Deputy Cameron Brewer - who spotted the 34-year-old's altercation with another man.
Deputy Brewer can be heard in the video shouting "get down, man! Get down on the ground" as Mr Thomas approaches him.
A second angle filmed by a passing pedestrian shows Deputy Brewer performing CPR on the dying man after the single shot rings out.
In the second clip the witness is heard saying "He's about to get Tased," as Mr Thomas approaches police.
She then says: "Uh-uh, not shoot, not shoot, not shoot."
After the shot is heard she says: "He shot that man, why he shot him? Why he shot that man? He should've got Tased, he shouldn't have shot that man."
Family members told the Houston Chronicle that Mr Thomas had suffered from depression.
His two young children died in 2016 after allegedly being drowned by their mother, who is awaiting trial on a murder charge.
Harris County sheriff Ed Gonzalez said his department was taking the incident "extremely seriously".
He announced that they were conducting a "thorough, transparent and expeditious" investigation into the shooting.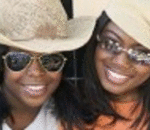 Posted By: Siebra Muhammad
Sunday, April 1st 2018 at 5:15PM
You can also
click here to view all posts by this author...